The Gemeinsam Digital: Berlin Team
The team behind the Gemeinsam Digital: Berlin strategy consists of employees from city administration under the central coordination and guidance of Berlin's Senate Chancellery. The implementation is supported by players close to the administration and other experts: the urban innovation laboratory CityLAB Berlin, the Smart City Unit at Berlin Partner für Wirtschaft und Technologie (Berlin Partners for Economy and Technology) as well as specialists for facilitation and digital transformation.
Chief Digital Officer of the State of Berlin (CDO)
Martina Klement is the Chief Digital Officer of the State of Berlin in the Senate Chancellery: in this role she is responsible for the strategic management of the areas of smart city and digitalization, administrative digitalization, and administrative modernization and management.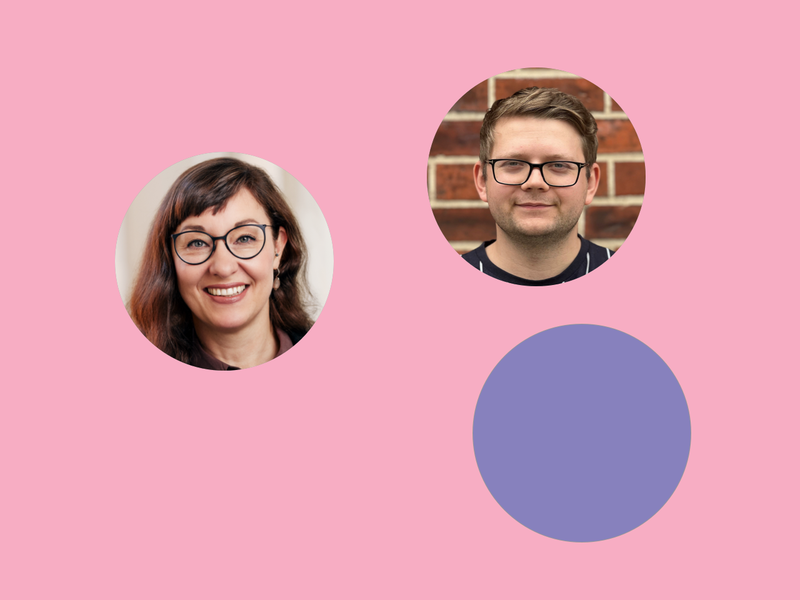 Staff Office Smart City – Gemeinsam Digital: Berlin
The Staff Office Smart City – Gemeinsam Digital: Berlin – reports to the CDO and operates out of the Senate Chancellery. It is responsible for the strategic implementation of the GD:B strategy, including the strategy learning cycle (coordination and steering).

Karen Laßmann | Head of the Staff Office Smart City, Senate Chancellery
Patrick Lange | Officer in the Staff Office Smart City, Senate Chancellery
Sebastian Gessert | Assistant in the Staff Office Smart City, Senate Chancellery
Website Staff Office Smart City - Gemeinsam Digital: Berlin (in German)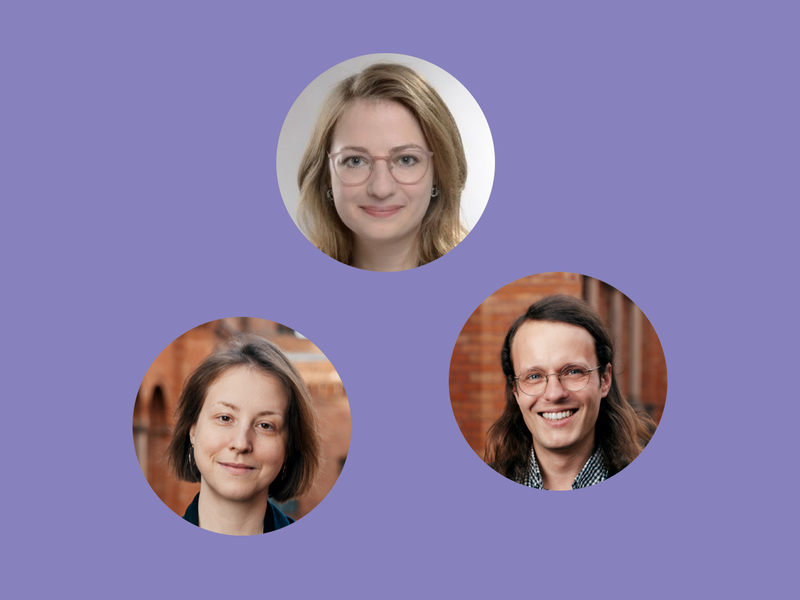 Gemeinsam Digital: Berlin Interdepartmental and Cross-Level Team
The interdepartmental and cross-level team consists of employees of the Berlin Senate Administrations (currently: SenSWB, SenUMVK and SenWEB), as well as employees of the districts who coordinate decentralized implementation of the strategy and help set up and implement measures in line with the strategy.

Milena Höcht | Officer, Senate Department for Economy, Energy and Public Enterprises
Magdalena Konieczek-Woger | Officer, Senate Department for Urban Development, Building and Housing
Michel Maier-Bode | Officer, Senate Department for the Environment, Mobility, Consumer Protection and Climate Action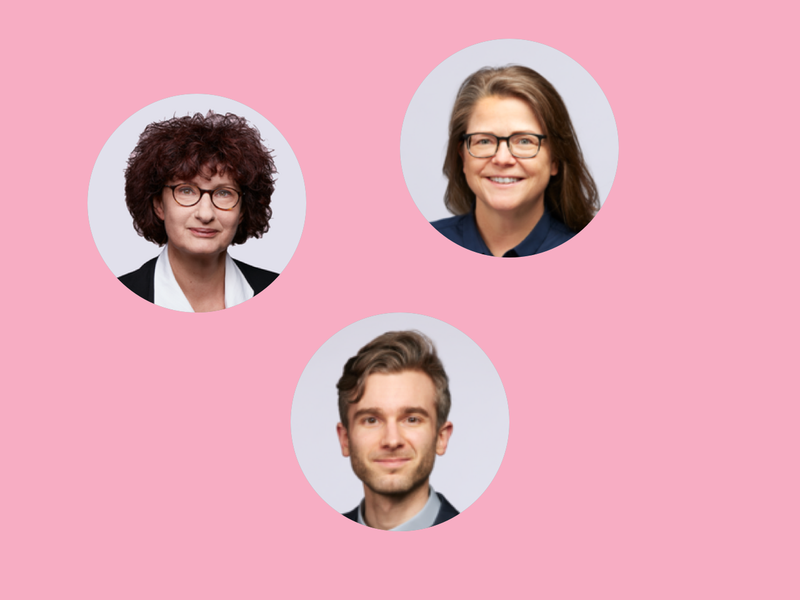 Smart City Unit
The Smart City Unit is a separate unit of Berlin Partner GmbH. It is the central point of contact for smart city actors from the areas of business, academia and research, and organized civil society, supporting their projects of innovation. It also serves as the office of the Smart City Berlin network with around 150 institutional members.

Beate Albert | Smart City Unit Coordinator
Sibylle Kubale | Smart City Innovation Manager
Michael Lesch | Smart City Innovation Manager

Website Smart City Unit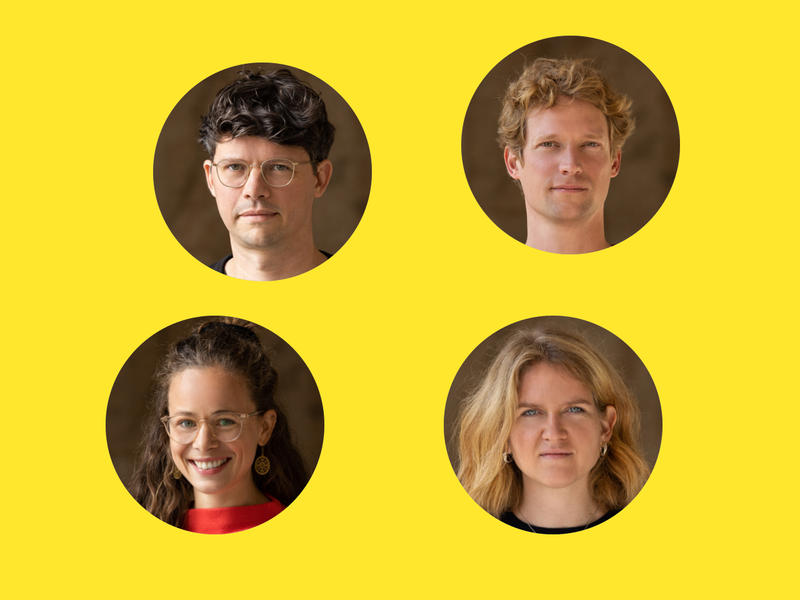 CityLAB Berlin
CityLAB Berlin is a public innovation lab and a project run by Technologiestiftung Berlin, funded by the Berlin Senate Chancellery, which is also intended to act as a hub for the implementation of key elements of digital policy.

Dr. Benjamin Seibel | Head of CityLAB
Dr. Niklas Kossow | Team Lead Transformation Stadt
Anne Kruse | Transformation Manager / Urban Development & Participation
Anja Lüttman | Smart City Designer

Website CityLAB Berlin
Experts for process support and digital transformation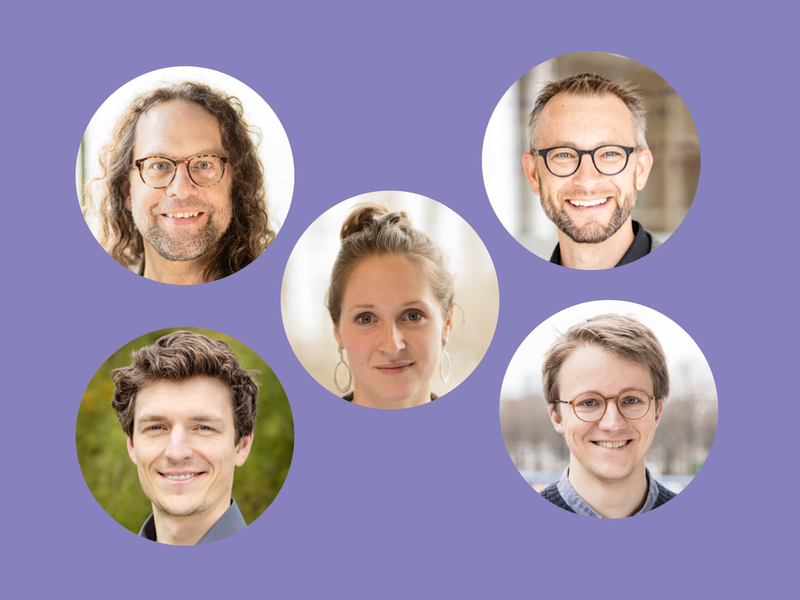 IPG – Institut für Partizipatives Gestalten (Institute for Participatory Design)
The Institute for Participatory Design develops and implements forms of participation and devises co-creative methods to ensure successful transformation and design processes.

Jascha Rohr | Conception
Roland Ronja Wehking | Conception & Moderation
Dorothea Vogelsang | Project Assistance, Event Organisation
Ilja Maiber | Project Assistance, Event Organisation
Ole Gärtner | Project Assistance, Event Organisation

Website IPG (in German)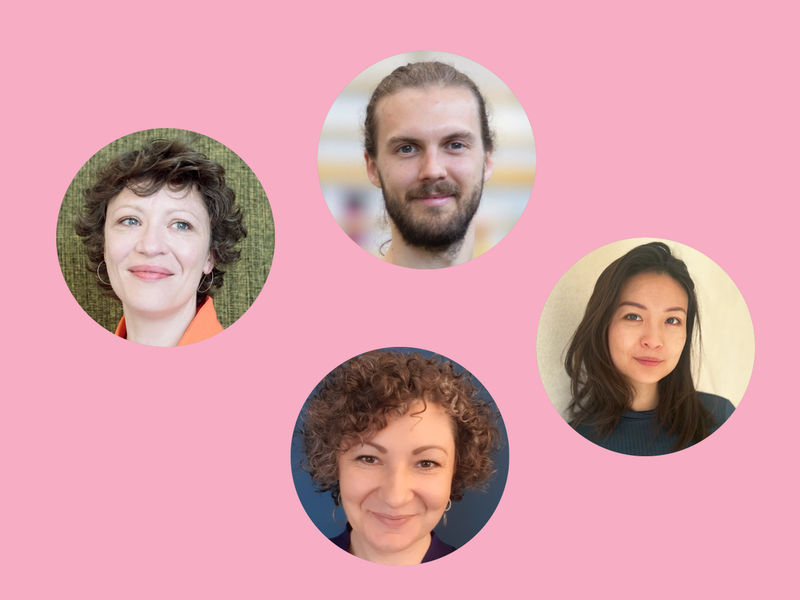 Politics for Tomorrow
Politics for Tomorrow is a non-partisan initiative advancing the innovation capacity of the public sector to accelerate transformative change processes for human and planetary wellbeing.

Caroline Paulick-Thiel | Director Politics for Tomorrow
Dr. Philip Hector | Research and Design Lead
Jennifer Jiang | Strategic Design
Henrike Arlt | Organisational Development Lead

Website Politics for Tomorrow (in German)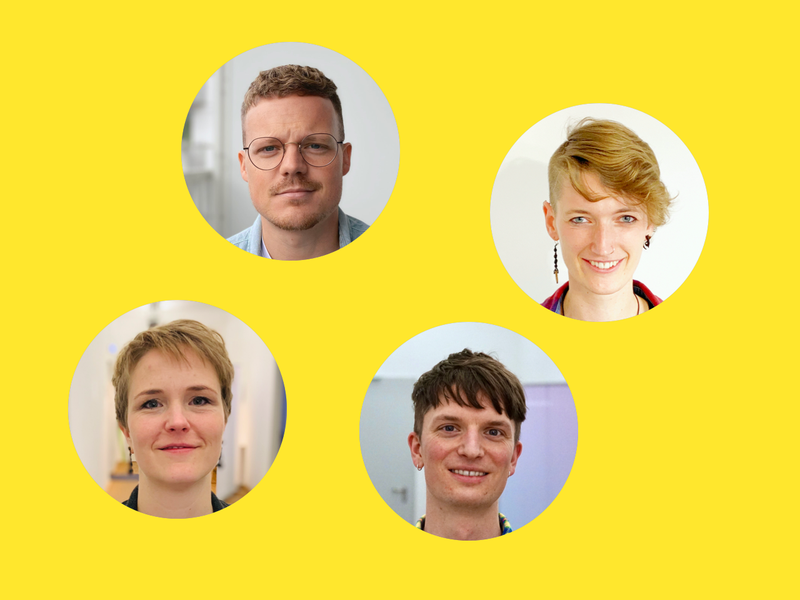 Liquid Democracy
Liquid Democracy is a registered association that develops software for participatory processes, working to make democratic processes more inclusive, transparent and equal.

Marie-Kathrin Siemer Project Management, Conception Online Participation & Website
Moritz Ritter | Deputy Project Management, Conception
Max Westbrock | Project Management, Online Participation & Website
Katharina Lindenlaub | Head of Software Development

Website Liquid Democracy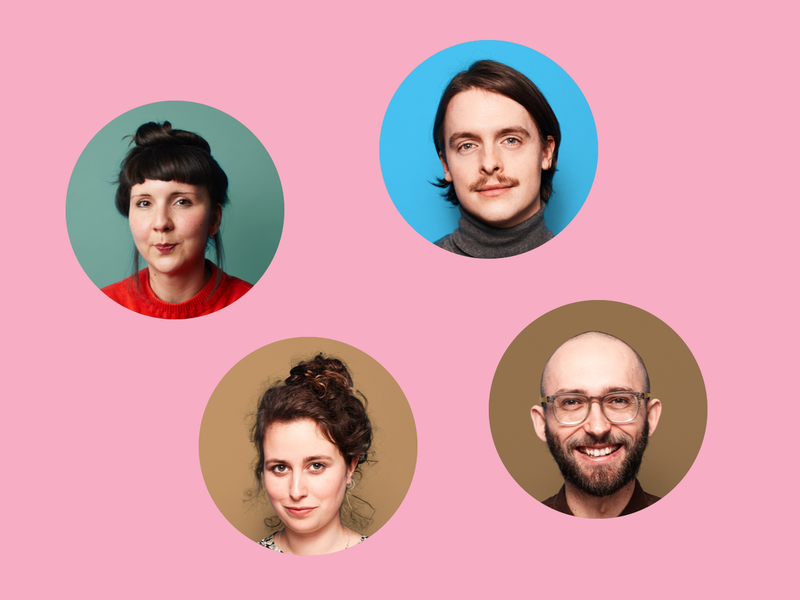 aufsiemitgebrüll
aufsiemitgebrüll develops and implements communication measures at the interface between participation, digitalization, urbanism, design and public services.

Ann Christin Sievers | Head of Design
Fred Funk | Project Management, Design & Communication
Marie Parakenings | Design
Vincent Ritterspach | Project Management, Content & Communication

Website aufsiemitgrebrüll (in German)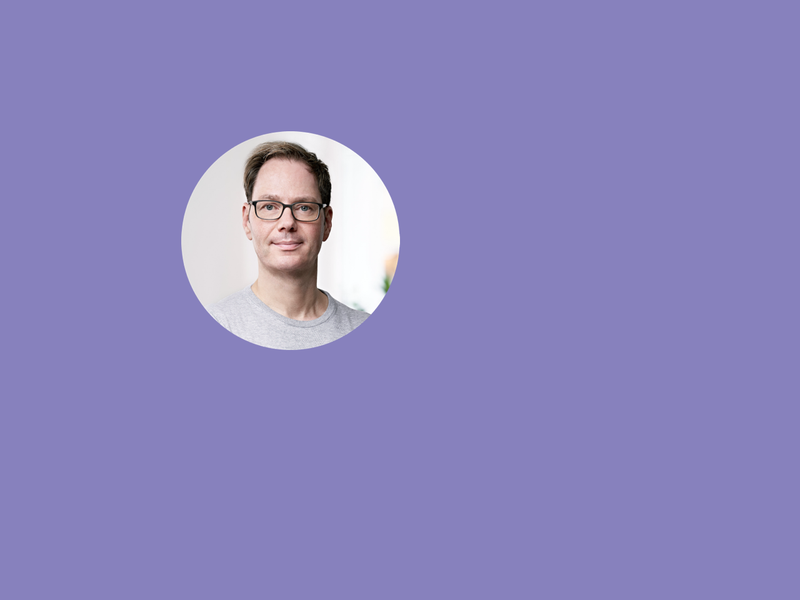 d.quarks
d.quarks are pioneers for digital and sustainable change. Whether in the private or public sector, they enable people in positions of responsibility to successfully shape the digital transformation - in a sustainable, strategic manner with the involvement of all stakeholders and, above all, self-determined.

Michael Pachmajer | Sparring Partner and Expert for Digital Transformation, Process Designer, Networker

Website d.quarks (in German)